Posted by: Craig Woolheater on August 12th, 2006
In my post about the Loveland Frog, Lizard Men of the deep south were mentioned. Loren's good friend and colleague, Mark A. Hall, has done quite a bit of research into this phenomenon.
Probably the most famous of the Lizard Men cases is the Lizard Man of Scape Ore Swamp in South Carolina. Below are the articles from Mark's website about this most famous of the Lizard Man cases.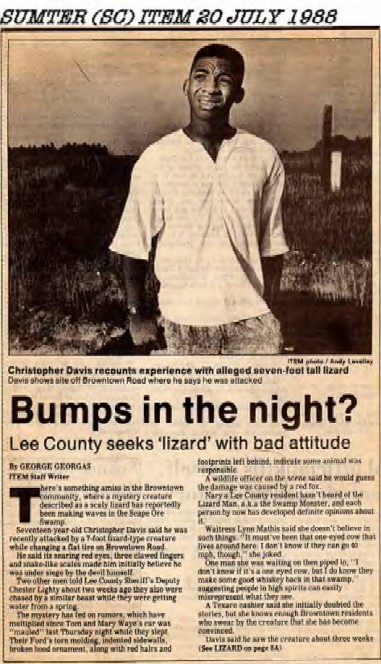 Click on image for full-size version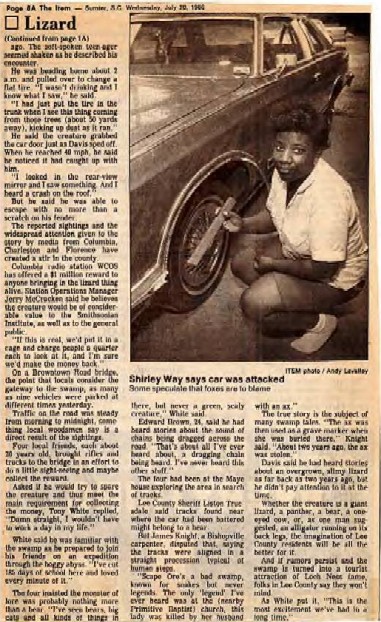 Click on image for full-size version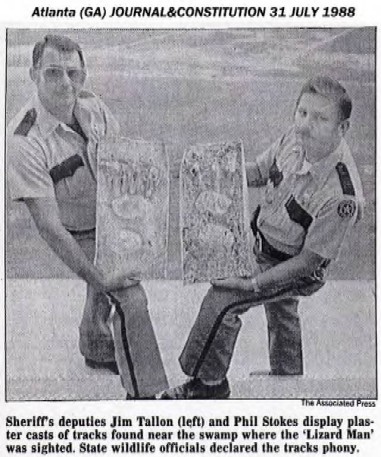 Click on image for full-size version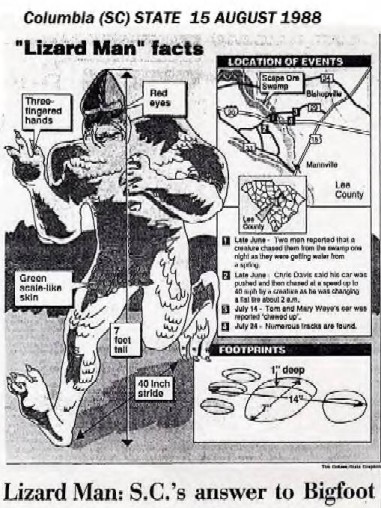 Click on image for full-size version