Posted by: Craig Woolheater on February 19th, 2007
Bigfooter Ray Crowe of the International Bigfoot Society shares with Cryptomundo a photo he received from Russian cryptozoologist Valentin Sapunov.
Following is the message that was sent to Ray along with the photo:
Dear Ray!

Best regards.

My student from the North Urals got me a photo of Bigfoot. Reserve Jugyd-Va, nearest big city – Inta. Photo was made by electronic camera at the end of September 2006. Author anonymous, a hunter having no interest in BF (Bigfoot), made a landscape photo. He got strange figure. Legends and tales on BF (Bigfoot) in this region exist. Me and my student in – Inna Leontyeva – are sure, that nobody has much interest except to joke and falsification, nobody got glory or money by this photo. As for me, figure is more close to Homo erectus or Australopitecus.

What about your opinion?Valentin Sapunov
St. Petersburg, Russia
Below is the uncropped image. Click on image for full size version.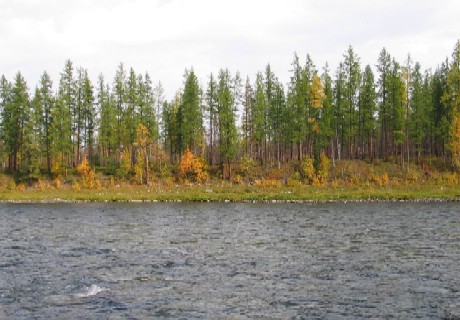 Below is the cropped image showing the "Bigfoot." This image has been enhanced using only color and contrast correction.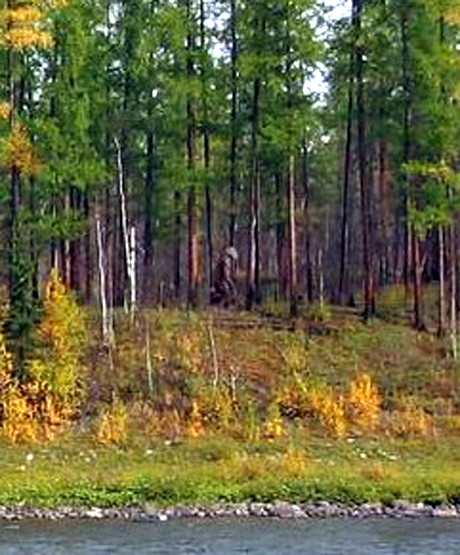 What do the readers of Cryptomundo think? Is this a photo of a Russian Bigfoot or Almas?