Posted by: Craig Woolheater on November 19th, 2005
Driving across America, have you taken notice of the U-Haul trucks and trailers with the bright, colorful graphics? Well, there are 2 states or provinces represented with cryptids.
Vermont has Champ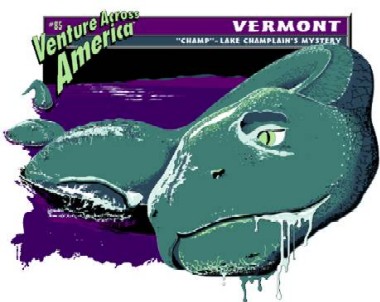 and Newfoundland has the giant squid.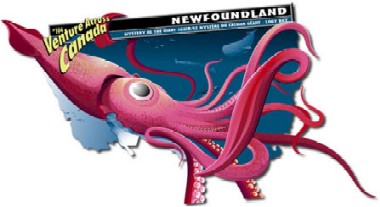 Bigfoot is even rumored to make an appearance on one of Canada's wandering wall paintings.
On the U-Haul site, you can download wallpaper for your computer and coloring book versions, ready to color, of these images.
In their online store, you can order t-shirts with several of the images.
And for those so inclined, Nevada is represented by an Area 51 top secret aircraft, and New Mexico by a Roswell alien.