Posted by: Craig Woolheater on August 29th, 2006
Today, the Beaumont Enterprise is reporting on an email hoax started here in my home state.
It involves a photo of a shark that was manipulated to make the shark appeak much larger than in reality.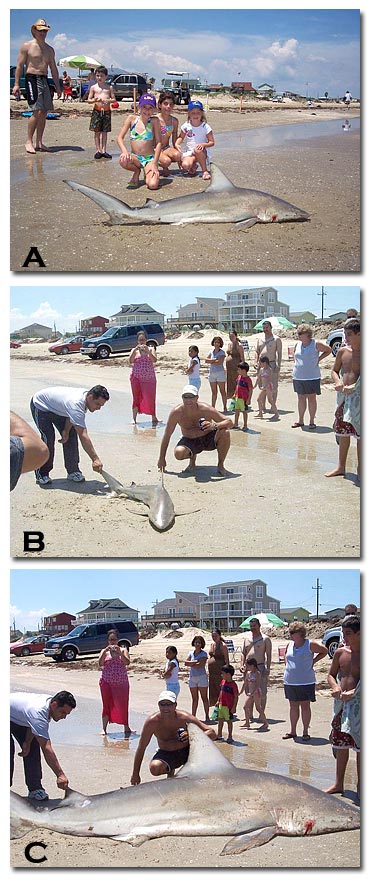 Photos by Steven Beard
Steven Beard, 56, of Port Neches, shot several photos, seen above, of a five foot black-tipped shark on July 16, 2006, and later combined parts of photos A and B, above, to come up with a faked photo, C, which he emailed to a relative who then emailed it to six other people. Eventually the faked photo circulated world-wide on the internet.