Posted by: Craig Woolheater on May 15th, 2007
Back in February, I posted about an upcoming Sasquatch movie here on Cryptomundo entitled Paper Dolls.
See Killer Sasquatches On The Loose … Again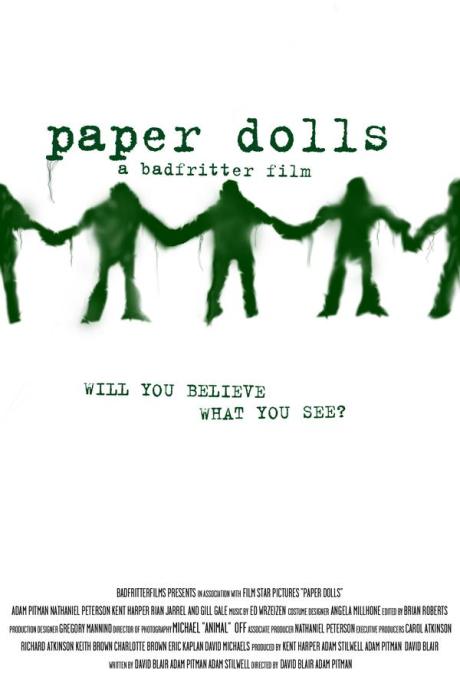 Then last month, I received an email from the production company that I posted here on Cryptomundo.
I received an email message Saturday from the guys at BadFritter Films with an update about the movie.
Hi Craig!!!

We have a new trailer up for "Paper Dolls" We thought you might be interested in seeing it! If you would be so kind, please let your readers know. Any buzz for this film is greatly appreciated.

We're beginning our search for distribution over the next couple weeks.

We'll let you know how it goes down!

The best, BadFritter Films