Posted by: Craig Woolheater on December 23rd, 2005
Number 10 on National Geographic News' list of the most viewed photos for the year was the first known nearly complete skeleton of a Basilosaurus, found by geologist Philip D. Gingerich in April of this year in Eqypt.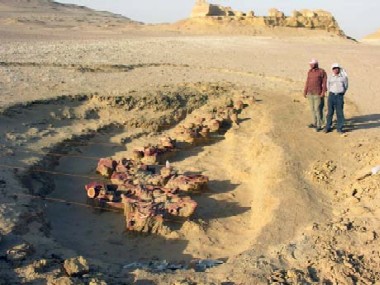 Some cryptozoologists believe the Basilosaurus to be the leading candidate for the lake monster reported in Lake Okanagen in British Columbia, affectionately known as Ogopogo. It is also believed to be the most likely candidate as well for the Cadborosaurus reported off the coast of British Columbia, known as Caddy.