Posted by: Craig Woolheater on March 30th, 2013
Well, the last Kickstarter crowdsourcing campaign did not get funded.
But the creative genius behind these cryptid figures, R. Todd Broadwater, has started a new Kickstarter crowdsourcing campaign that is very doable and will bring these ultra cool cryptid action figures to market by Halloween!
By pledging as little as $100, you can get a complete set of all four figures: Momo, Mothman, El Chupacabras and the Jersey Devil!
I featured these action figures in a post here on Cryptomundo back in 2006, when I was sure they would never happen.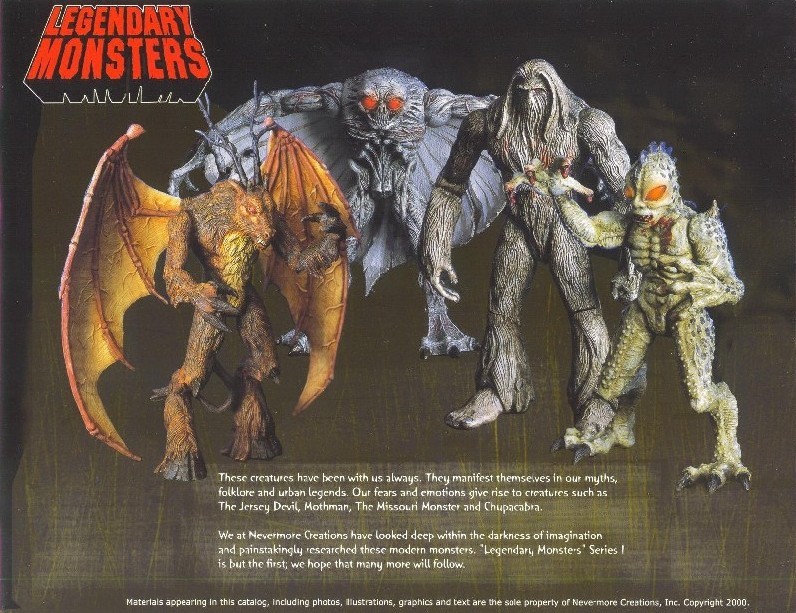 This is the original brochure that was made for these figures in 2000.
One of these original brochures, signed by the designer R. Todd Broadwater, will be awarded to the Cryptomundian who pledges the largest amount during this Kickstarter campaign.
Come back here and record your pledge, the highest of which will win this original signed brochure.
C'mon Cryptomundians, let's make this happen!
I'm in, how about you?