Posted by: Craig Woolheater on September 5th, 2012
"Man versus Manatee" by Rachel Arnow, a talented art student at Lawrence University in Wisconsin. "I look forward to seeing my manatees make a difference for the real ones," says Rachel.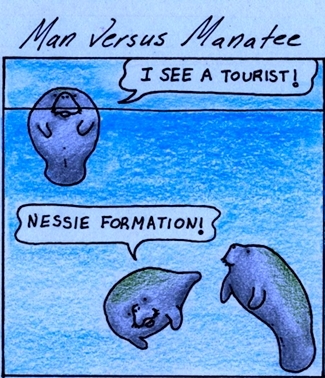 Above is the first panel in the comic from this past Monday. Click the image to see the entire panel to get the punchline.
Source: Man versus Manatee
Manatees in a row?
WWJNS*
(What would Joe Nickell Say?)