Posted by: Craig Woolheater on November 14th, 2005
According to TVGuide.com Surface has been picked up for the whole season. That's good news for all of us Crypto fans out there in TV Land. From the direction of the last few episodes, it looks like the show will be delving into an X-Files-ish Mythology with twists and turns and government conspiracies. Check out a new episode tonight on NBC.
From the article: There's something in the water on NBC's Surface (Mondays at 8 pm/ET), and as the series dives deep into sweeps with one revelation-packed episode after another, rest assured that each discovery will be offset by a new mystery. As oceanographer Laura Daughtery, Lake Bell joins Jay R. Ferguson's fisherman, Rich Connelly, in investigating otherworldly sea creatures that somebody (of course) would rather have kept under wraps.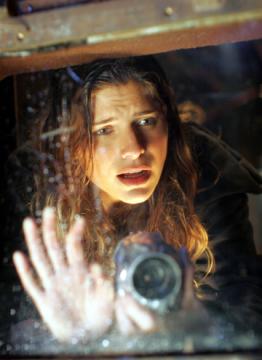 Oh, and by the way, in case nobody noticed, Lake Bell is pretty hot!