Posted by: Craig Woolheater on December 21st, 2006
On National Geographic News' list of the top 10 photos for 2006, there are only a couple that have a cryptozoological theme. Loren posted here on Cryptomundo about one of the stories behind the photos that made the list.
It was the "Lost World" of New Species Found in Indonesia.
Loren wrote the following concerning this story:
Lost Worlds in New Guinea and Madagascar
Reality Check: Behind The Lost World Hype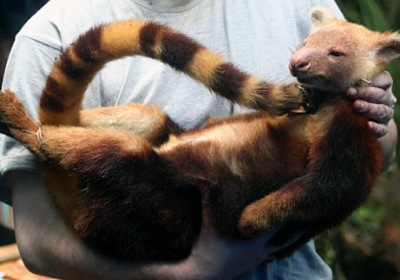 And this is the photo, of a golden-mantled tree kangaroo, from that story that made the Top 10 List.
And I posted about the photo that was the number 1 on their list, of the python that swallowed the pregnant sheep.
Those posts are here on Cryptomundo:
Python Swallows a Pregnant Sheep?
Update: Python Swallows a Pregnant Sheep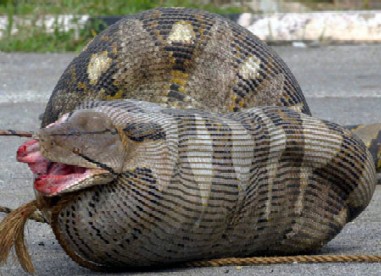 On last year's list, half of them qualified as cryptozoologically interesting.
Here is last year's list as detailed on Cryptomundo.