Posted by: Craig Woolheater on May 1st, 2011
Back in February, I posted about Zenescope Entertainment's comic book The Monster Hunters' Survival Guide.
Issue 1′s subject was The Undead. Issue 2′s subject was Cryptids.
Each issue is available with three different covers, one of which is a limited edition of 500 copies.
The folks at Zenescope Entertainment have been kind enough to send me copies of all of the issues to to check out.
While I would consider The Monster Hunters' Survival Guide to be more of an encyclopedia of the monsters featured than a comic book, they have some really cool artwork, as evidenced by the cover artwork shown here.
The subject for Issue 3 is Giant Monsters and Issue 4 is Unnatural Beasts.
Both of these issues feature cryptids familiar to many Cryptomundians, such as giant anacondas, huge catfish, living dinosaurs and the Chupacabras.
Issue 4′s cover art features Charlie Sheen and a Chupacabras. Doing what you ask? Duh, Winning!
Click on the cover image to go directly to Zenescope Entertainment's website to order that particular issue.
And make sure you tell 'em that Cryptomundo sent ya!
Fifty Foot Anacondas…Huge predatory catfish…Dinosaurs of the Congo. These giant monsters haunt our nightmares but there's one thing you need to remember when you up in a cold sweat…they're all too real. Legendary survivalist and monster hunter John Paul Russ has come up against them all and lived to tell the tales. Issue #3 of his Monster Hunters' Survival Guide gives you all the information you need to hunt and capture these giant beasts. You can't afford to enter the jungle without it!Zenescope Entertainment
Monster Hunters' Survival Guide #3 Cover A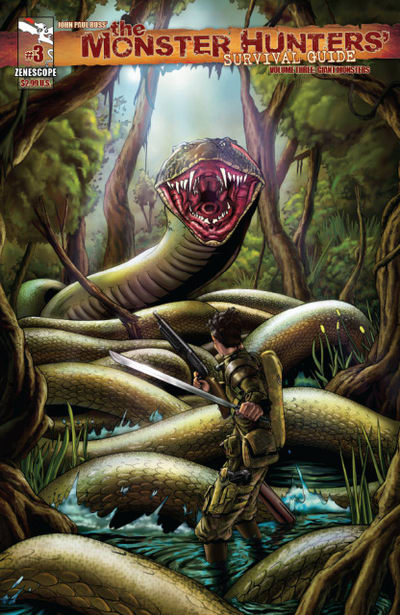 Credits
Written by: John Paul Russ
Illustrations by: Shawn McCauley & Anthony Spay
Inks by: Andrew Mangum
Cover A by Steven Cummings
Monster Hunters' Survival Guide #3 Cover B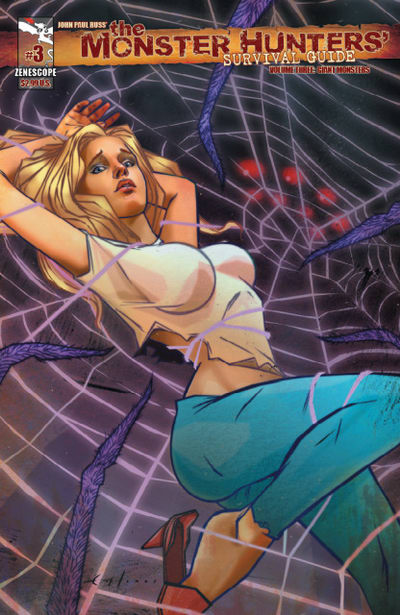 Cover B by Erik Jones
Monster Hunters' Survival Guide #3 Cover C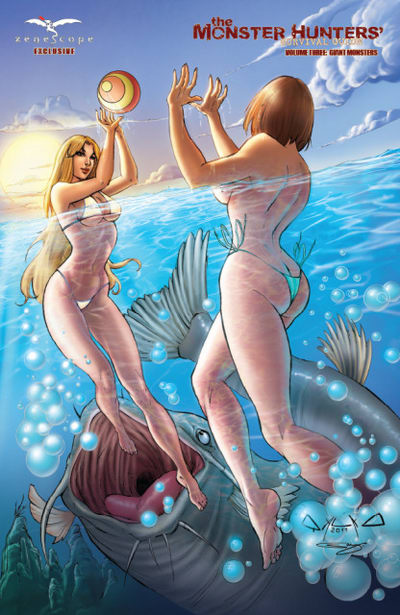 Cover Exclusive Limited to 500 copies by Pasquale Qualano
From the blood sucking Chupacabra to Werewolves that prowl by the light of the full moon…how can mankind defend itself from these monsters? By reading the Monster Hunters' Survival Guide. Issue #4 of this comprehensive survival guide deals with the Unnatural Beasts that haunt our nightmares. From Gargoyles to Golems you'll find everything you need to capture and kill these horrible beasts in this issue.Zenescope Entertainment
Monster Hunters' Survival Guide #4 Cover A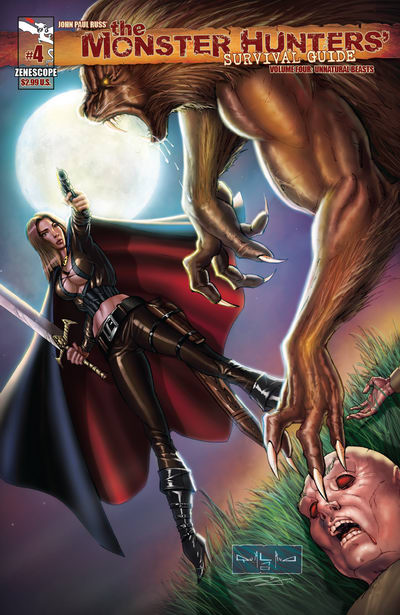 Credits:
Writer – John Paul Russ
Illusrations – Shawn McCauley & Anthony Spay
Inks – Andrew Mangum
Cover A by Pasquale Qualano
Monster Hunters' Survival Guide #4 Cover B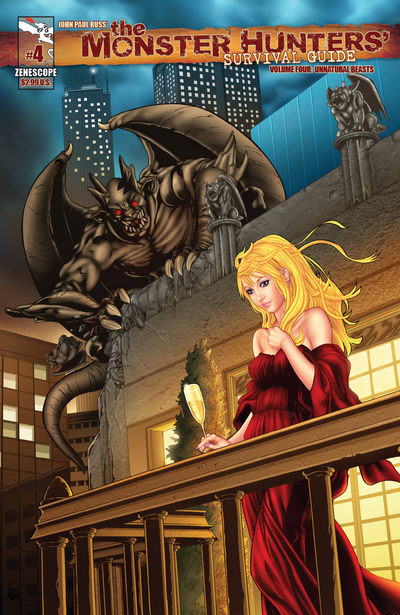 Cover B by Steven Cummings
Monster Hunters' Survival Guide #4 Cover C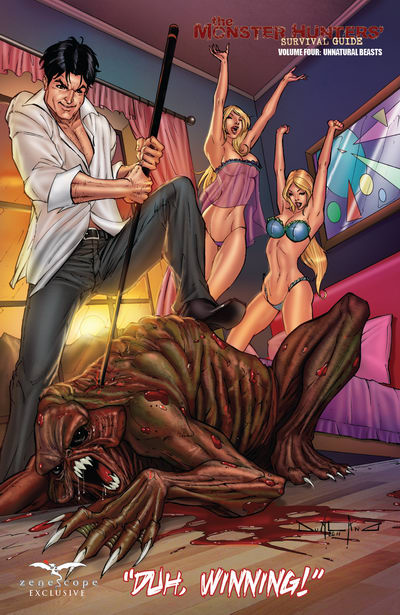 Cover C by Pasquale Qualano