Posted by: Craig Woolheater on October 1st, 2010
Saturday, October 2, 2010 from 10 a.m. – 3 p.m.
Join the Nature Center in celebrating the 41st anniversary of the Lake Worth Monster sighting. Forty-one years ago, Fort Worth was abuzz with reported sightings of the Lake Worth Monster. Although the creature —described as a hairy, scaly 7-foot-tall man-goat-beast — has not been seen regularly since that memorable summer of 1969. Join us at Monster Bash to celebrate this legend and the habitat he calls home.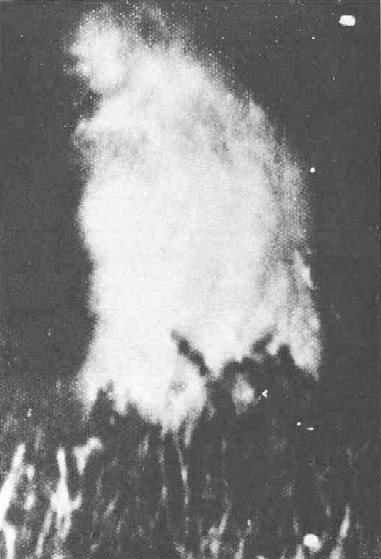 Activities include: (Click here for more details)
•Festival with food, vendors, games & activities
•Guided monster hikes & hikes to historical CCC structures
•Music by talented local musicians:
The Skip Pullig Band
Barbara Taylor
Joel McElhany
•Bison feeding
•Goat hair weaving demonstrations
•Hayrides around the park ($5)
•Canoeing ($5)
•Book signing by author Stephanie Erb – Cam the Man Hunts for the Spooky Goatman
•Book signing & lecture by Nick Redfern / Ken Gerhard, authors of Monsters of Texas.
When
Saturday, October 2, 2010 from 10 a.m. – 3 p.m.
Where
Fort Worth Nature Center & Refuge
9601 Fossil Ridge Road
Fort Worth, TX 76135
Map
Click here for directions and link to Google Maps
Entrance
$4.00 per adult
$2.00 per child (3 – 17 years of age; under 3 free)
$3.00 per senior (age 65+)
*Some event attractions (hayrides & canoeing) will cost $5 per person. All other activities will be free.
Purchase your own Monster material at the Hardwicke Visitor's Center: The Lake Worth Monster only $10!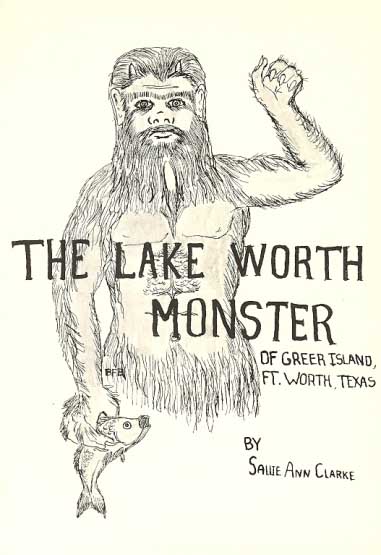 Southern Fried Bigfoot DVD only $16.95!
Lake Worth Monster Bash shirts will be on sale at the festival for $10!
Need more information? Contact Michelle Villafranca at (817) 392-7423 or michelle.villafranca@fortworthgov.org
Source: Fort Worth Nature Center & Refuge