Posted by: Craig Woolheater on August 9th, 2013
While attending the HopsSquatch event in Portland in June, hosted by Guy Edwards of Bigfoot Lunch Club, I met the lovely Cindy Rose Caddell.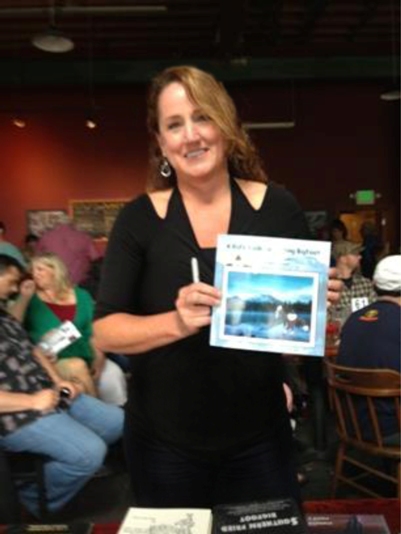 She came by the Cryptomundo table to present me with a signed copy of her book, A Kid's Guide to Hunting Bigfoot.
This is what Cindy said about the book:
It was a fun project I originally did because some kids were bugging me on a BFRO expedition and I was talking to Tyler Bounds about it and said I was going to make a handout for kids that attended the expeditions and it just evolved from there.
The Kid's Guide to Hunting Bigfoot is a children's book by award winning photographer Cindy Rose Caddell that combines art, scenic photography, and techniques used by researchers to search for these elusive creatures. It is a unique and educational book for children of all ages.