Posted by: Craig Woolheater on July 28th, 2011
Bob and Kathy Strain have been profiled here on Cryptomundo before.
See: Digging for Proof of Sasquatch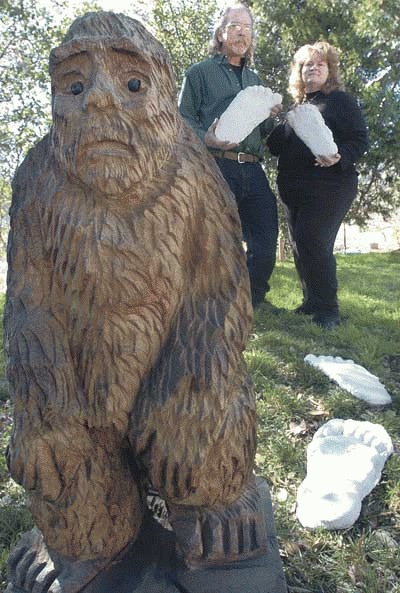 On the trail of Bigfoot are Bob and Kathy Strain of Jamestown, seen here with a wooden replica of the creature and 14-inch castings of footprints left in the Willow Creek area after a famous 1967 sighting in Humbolt County.
Amy Alonzo/The Union Democrat
I came across this video that was posted on the FoxNews Video website from yesterday with the Strains employing call blasting to try to lure in a Sasquatch.
Update: The video was the second part of a news story. Below is the first part.