Posted by: Craig Woolheater on October 3rd, 2006
Dana Holyfield, grand-daughter of Harlan Ford, has made a documentary film about the Honey Island Swamp Monster.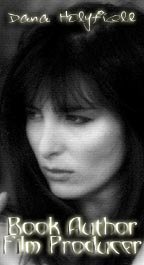 The documentary includes interviews with eyewitnesses of a strange creature in the Honey Island Swamp.
Honey Island swamp is one of the least-altered river swamps in the United States. Considered by many to be one of the most pristine swampland habitats in the United States, the Honey Island Swamp covers an area that is over 20 miles long and nearly 7 miles across, with 34,896 of its 70,000 acres government sanctioned as permanently protected wildlife area. Source: Wikipedia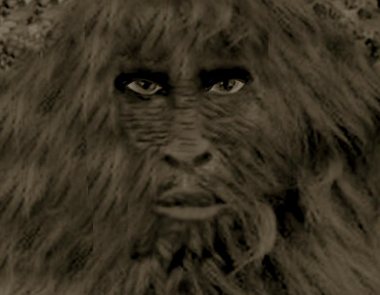 The documentary also includes footage of a swamp trek that Dana took into an area where there had been sightings of the creature. She found tracks, and shot video of the tracks.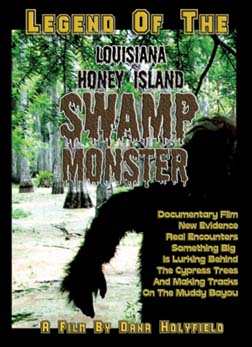 Also included in the documentary is footage shot by Harlan Ford years ago in the swamp. There are a few seconds of footage of a bipedal, hairy being that is walking behind some trees.
The footage was recently uncovered by Dana's grandmother, Harlan Ford's widow. it had apparenly been lying around, gathering dust. Dana was just given this old footage earlier this year and has included it with her documentary.
Is the figure the Honey Island Swamp Monster?
The DVD is available on Dana's website. Tell her Cryptomundo sent ya!