Posted by: Craig Woolheater on March 22nd, 2006
Loren and I have both written about this new video from Ely MN. Loren's post was titled Ely Sasquatch Video and mine was titled New Bigfoot Video or What?
The video has been discussed extensively here and over at Bigfoot Forums.
One of the posters there has sketched what he sees in the video.
Is this what you see? Or do you still see something else?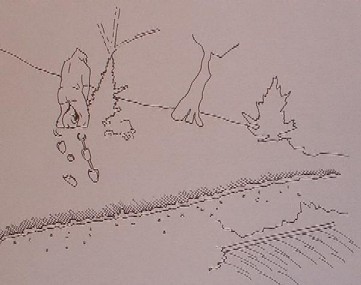 Click above image for full-size image