Posted by: Craig Woolheater on June 14th, 2006
Reports today out of Peoria, IL are that Tom Biscardi and crew have returned to Funks Grove, IL.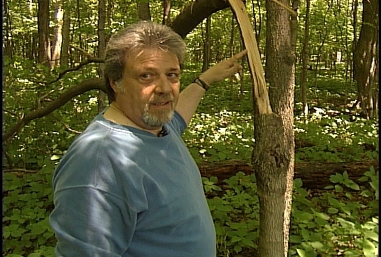 Tom Biscardi points to a tree he believes was pulled down by Bigfoot.
He said he's getting closer and closer to finding the creature.
He even has a hand he thinks could be from a bigfoot.
"It's my life, my life being I wont rest until conclusive evidence of a fallen creature is brought back," said Biscardi.
A Bigfoot hand, huh? Would that be Bighand?