Posted by: Craig Woolheater on December 30th, 2005
The Ada Evening News reported on a speaking engagement by Bigfoot "expert" Dr. Charles Hallmark.
I have seen copies of the fingerprints. I was present when primate fingerprint expert Jimmy Chilcutt discussed and dismissed the "fingerprints" at the Southern Crypto Conference in 2003 in Conroe, TX. Chilcutt said they were nothing more than human palmprints that had been erased around the edges to resemble oversized fingerprints.
Here is a link to Dr. Hallmark's website where you can purchase your own copy of them for the measly sum of $100, a bargain at twice the price. You can also purchase a bigfoot expert ID card.
He's even got a photo of a genuine Bigfoot on his website. More information on the good doctor and his Bigfoot research is available at his website.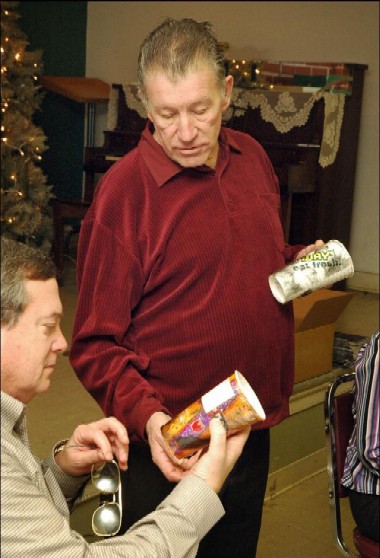 "Bigfoot" expert Charles Hallmark speaks at the Ada Rotary Club December meeting at the Aldridge Hotel Wednesday, Dec. 28, 2005. (Photo by Richard R. Barron) The Ada Evening News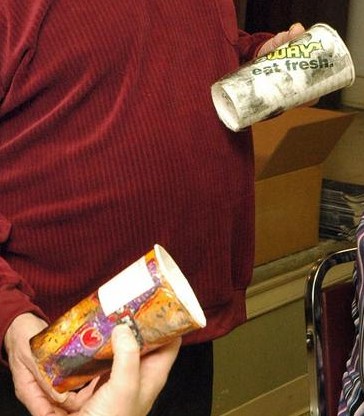 Enlargement of cup detail.