Posted by: Craig Woolheater on March 30th, 2006
This past Saturday was my birthday. It was also the birthday of John A. Keel, a man who was very influential to me in regards to the field of cryptozoology.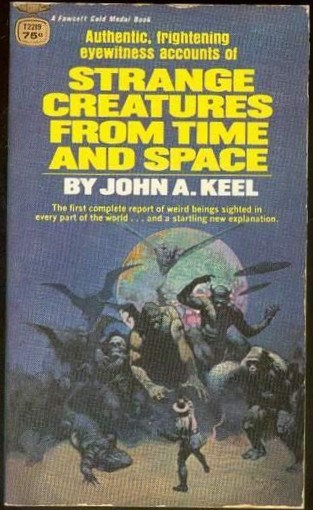 I read his book, Strange Creatures From Time And Space when I was 10 years old. I've never been the same since. I don't know if that is good or bad, but it is a fact nonetheless.
Saturday morning, I went to Jefferson, TX to stay with my folks for the weekend. We ventured to Shreveport that night. We went to the Horseshoe Casino to listen to my good friend, Julieann Banks, play her farewell gig there at the Horseshoe. She is moving to Nashville to pursue her music career. As usual, she sang my special request, Shelter, by Maria McKee when she fronted the band Lone Justice.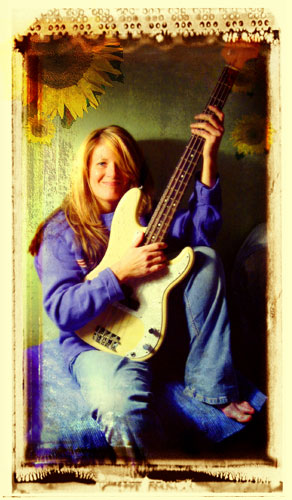 What does this have to do with cryptozoology you ask? Well, other than sharing my birthday with John Keel, Julieann performed at last year's Texas Bigfoot Conference. She wrote and performed a song especially for the event, the Bigfoot Bayou Boogie.
Bigfoot Bayou Boogie
by Julieann Banks
The Big Cypress Swamp Monster
Invites his friends down
For his yearly occasion
In Jefferson town
He's gonna teach all his friends
A brand new dance, it's called the Bayou Boogie
The Bigfoot Bayou Boogie
Somewhere up in the Great North
Big ears are perking up
The Sasquatch gets the message
About the bayou stomp
His winter coat stays at the house
He gets his tail down south
To the Bayou Boogie,
The Bigfoot Bayou Boogie
The Lake Worth Monster
Cruises over from Dallas/Ft.Worth
Bright lights, Big Bigfoot
And he knows how to party!
The trees don't stand a chance
When Lakie starts to dance
To the Bayou Boogie,
The Bigfoot Bayou Boogie
(Let's show 'em how to do it!)
Take a step to the left, Take a turn on the floor
Raise your hands in the air and Hollah…owwww
That's doin the Bayou Boogie
The Bigfoot Bayou Boogie
The Mo Mo Monster
He's from the show me state
He's always heard the rumors
Wants to see if for himself
He hears those joyful strains
As he's steppin off the train
Of the Bayou Boogie,
The Bigfoot Bayou Boogie
Now the Arkansas Fouke Monster
Is a big Movie Star
He shows up in his limo
With wild boar bodyguards
No paparazzi please
He just wants to ease
Into the Bayou Boogie,
The Bigfoot Bayou Boogie
The Honey Island Swamp Monster
Hails from New Orleans
But he's been hangin in East Texas
Since the hurricanes
Round about midnite
Someone hears him boast
I've seen Katrina and Rita
But they didn't come close
To this Bayou Boogie,
The Bigfoot Bayou Boogie
(Let's all do it!)
Take a step to the left, Take a turn on the floor
Raise your hands in the air and Hollah…owwww
That's doin the Bayou Boogie
The Bigfoot Bayou Boogie
(One more time…end on howl)