Posted by: Craig Woolheater on March 15th, 2006
Fangoria Magazine reports that a new Bigfoot film will premiere next month. Lance Henriksen will be in this one. I hope that it is better than Sasquatch, which he starred in. Let's hope that this new Bigfoot movie doesn't live up to its title…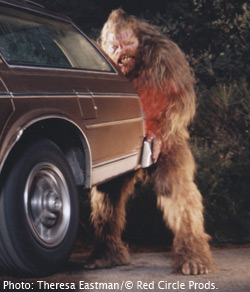 Director Ryan Schifrin, producer Theresa Schifrin and stars Matt (HAND THAT ROCKS THE CRADLE) McCoy and Haley Joel will host the April 10 world premiere of their Bigfoot chiller ABOMINABLE as part of FANGORIA's Monster Mondays screening series. The ABOMINABLE Big Apple debut will take place at the Two Boots Pioneer Theater (155 East 3rd Street and Avenue A).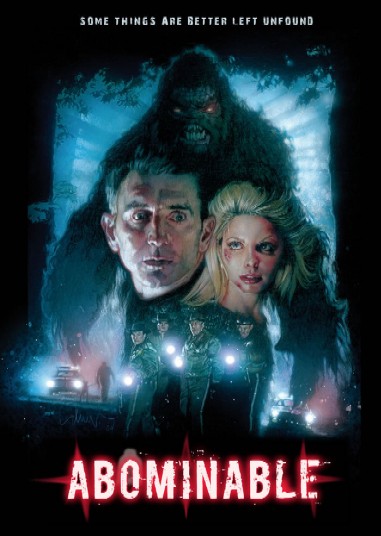 McCoy stars in ABOMINABLE as man in a wheelchair who spots a rampaging Sasquatch from his window while recuperating at a remote cabin retreat. The creature feature also boasts genre vets Lance Henriksen, Jeffrey Combs, Tiffany Shepis and Dee Wallace Stone in its cast. ABOMINABLE will unspool at 7 p.m.
See FANGORIA #253 (on sale April 18) for an ABOMINABLE preview.